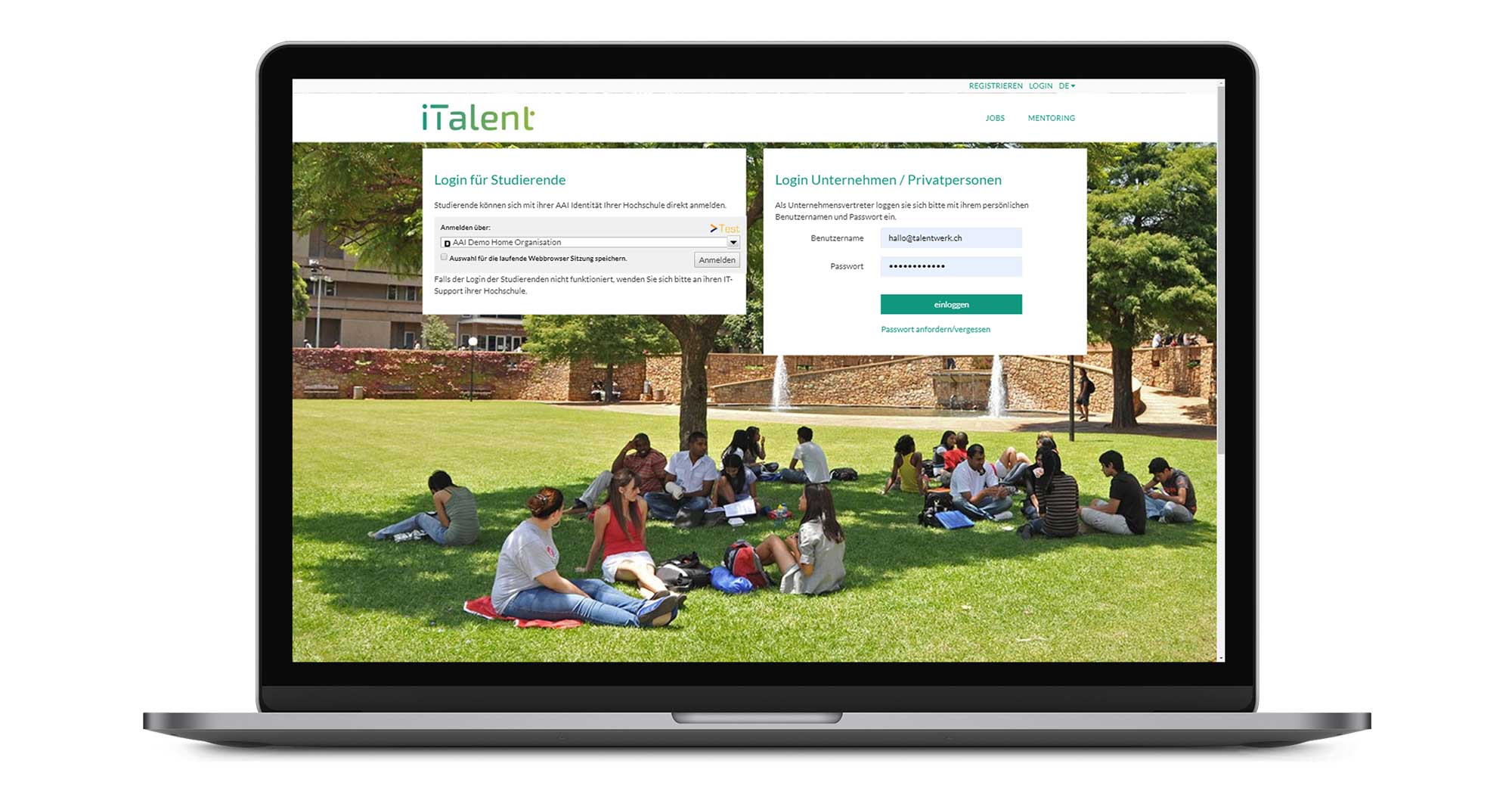 Login variants
All profiles up to date:
Authentication via third-party providers (Switch AAi, LinkedIn, Facebook, etc.) to simplify the login and authentication process
Matching profile data with LinkedIn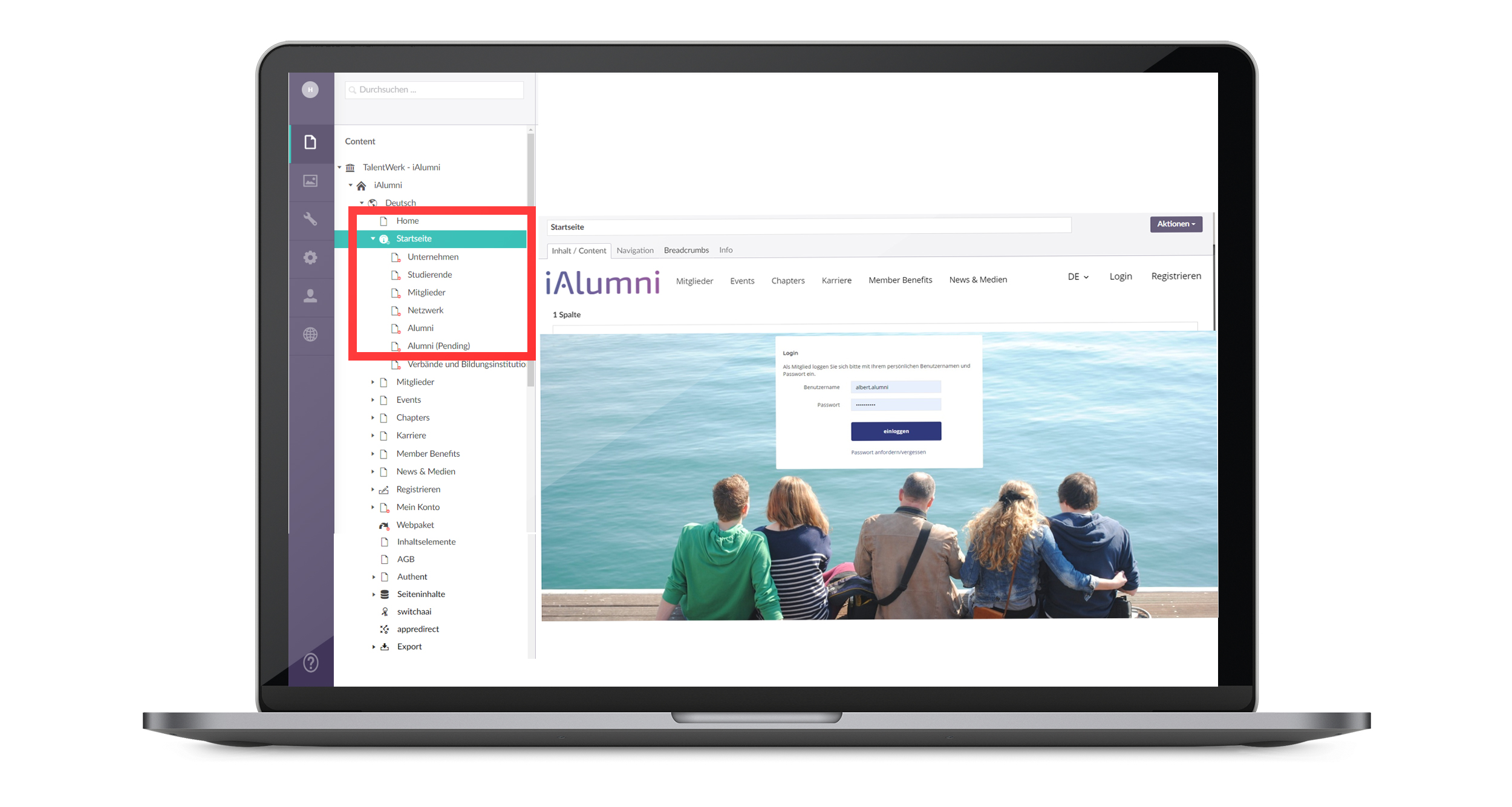 App rolls
You can define other app roles for your platform. Such as:
Prospective members
Paying members
non-paying members
Different pages can be created for these roles:
Different App Roles Home Pages
Different App Roles Rights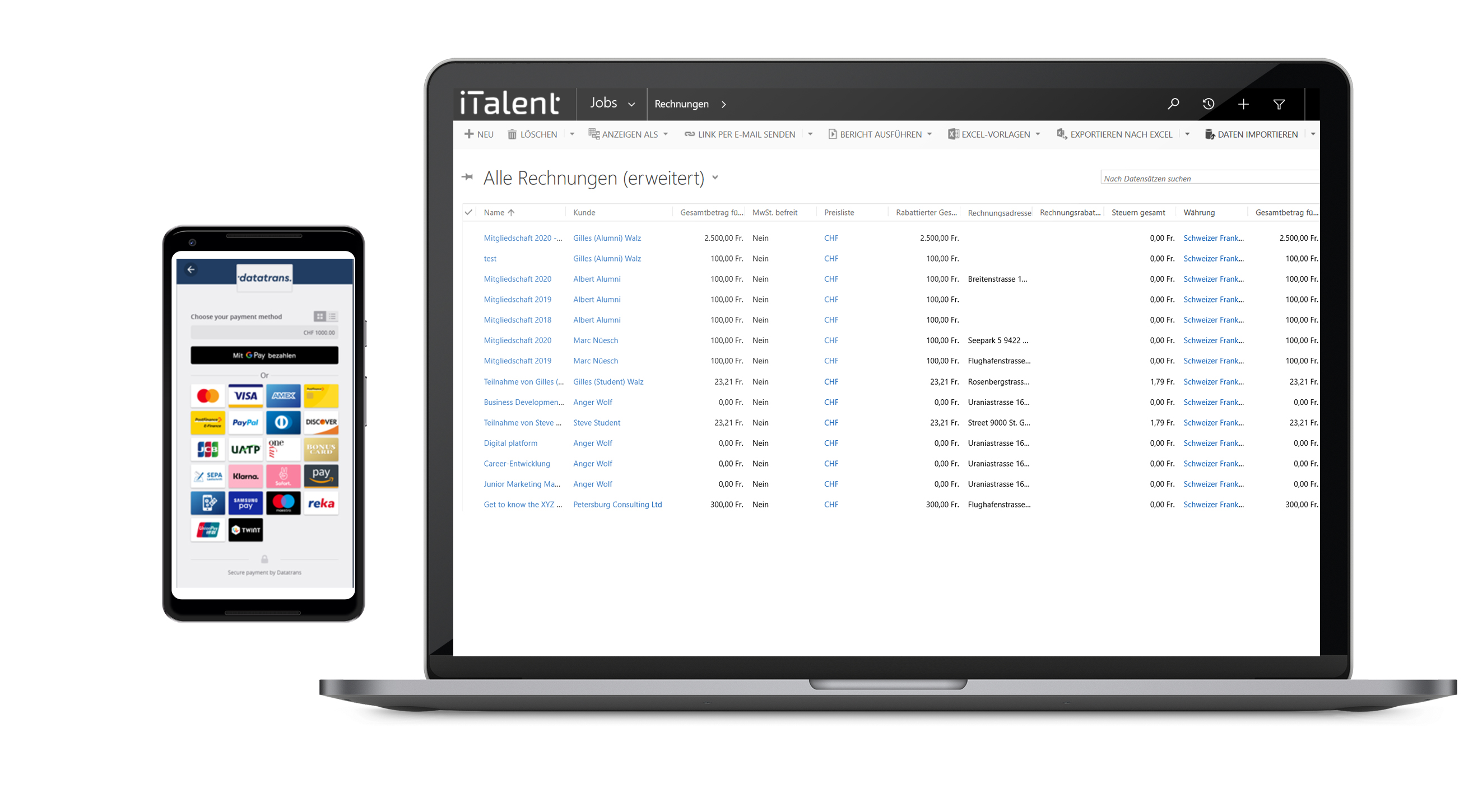 Payment management
Connection to your preferred payment system:
Datatrans
Accounting interface
...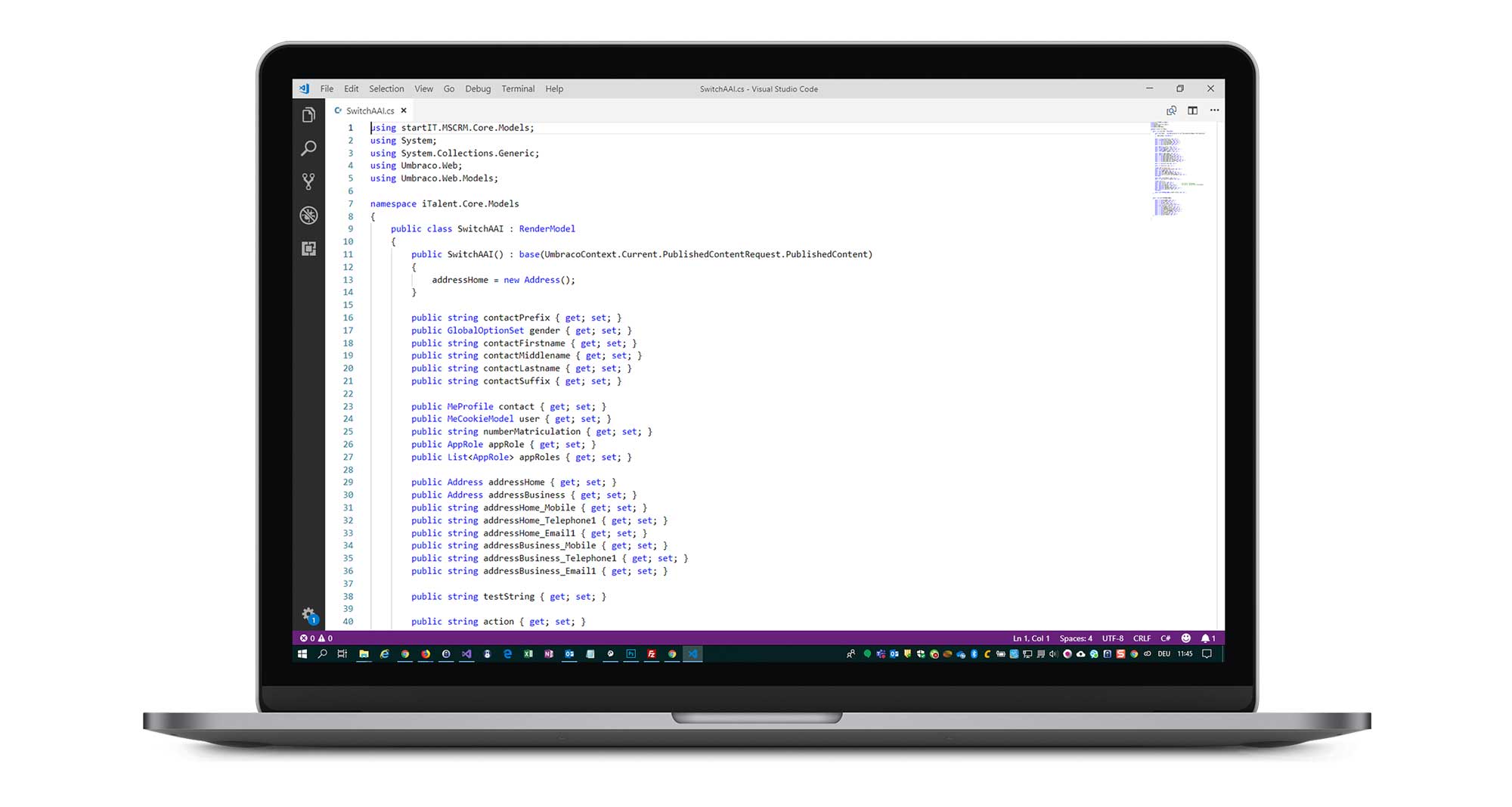 Connectors
Connectors e.g. master data system, SAP, payment systems, etc.
Interfaces from CRM to other tools possible (e.g. SAP, master data systems)
iFrame interfaces to other websites for e.g. job list display